to YOUR NAME's Music Page!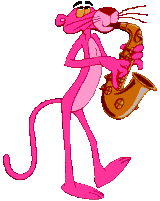 This is my favorite music:

My favorite groups are . . .

My favorite singers are . . .
---
Listen to Dr. Jam play his boogie-woogie piano: Boogie down!

Like to hear a baroque sonata by Scarlatti? Harpsichord Rapture

How about a little Stevie Wonder? What I Say?

Try some Michael D. Walthius! Have a funky night.

Take a break with Dave Brubeck. Take Five!
---
Email me your favorite MIDI songs.

Jump back to my Homepage.